---
James Dulley's Favorite
New Home Products
I have listed information about new products which I have either tested in my own home or have researched their design and performance. As you might have guessed, because I write for hundreds of newspapers and magazines, I receive news releases on more than 1,000 new products each year. I have filtered through them for you and have listed my favorites below.
Click on the links below to check out these new home products. Check back often to see new product additions to the list.
---

Rockwell's New Sonicrafter F30 Oscillating Tool
---

Fiskars Garden Multi-Snip with Sheath
---

Simple Fit® Custom Shades
---

LG Air Cool Premier Mini-Split Air Conditioner
---

Trex Transcend Decking
---

Sun-Brella
---

Fypon QuickRail Kits
---

Pura Stainless Steel Baby Bottle
---

Snow Joe Ultra Electric Snow Blower
---

Add-on Owens Corning Garage Door Insulation Kit
---

Bernzomatic Quickfire Torch
---

Porter-Cable Dovetail Jig
---

Tumbleweed Compost Tumbler
---

Gator drywall pole sander and hand sander
---

Monster GreenPower MDP 900
---

Sports and Hamper Racks
---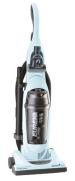 Eureka Envirovac
---

Pet Beds with Microban®
---

Cordzilla Security Line
---

Recyclable Preserve Toothbrush
---

ThermaCELL Patio Lantern
---

Table Top Gardener
---

Gorilla Super Glue
---

Solar Powered Lighting In Plastic Brick Edging
---

"Patio Pal" Takes Guesswork Out Of Brick Laying
---

Mold Control Fogger
---

Bed Fan
---
Le Towelé Retractable Towel
---

WaterBob Emergency Drinking Water Storage
---

Flexisnake Drain Clog Cleaner
---

Work Sharp Tool Sharpener
---

Mantis Swiftsplit Log Splitter
---

Lawngrips Gardening Shoes
---

MDG Tools Magnogrip
---

ProTool Ratcheting Hex Key Wrench
---

Zarafina Tea Maker
---
If you know of any new products that you think other homeowners would be interested in learning about, send an email to me about it at contact@dulley.com or list it on the New Home Product Fourm.