---
· 235 Floor Plan Layouts and Exterior Diagrams
· 195 Manufacturers of Super-Efficient Houses & Kits
If you are planning to build a new house or make an addition to your current house, there are many new super-efficient building methods (reasonably-priced) and do-it-yourself (DIY) house kits available. House kits styles range from traditional to contemporary, conventional to passive solar heating, and sizes range from 400 sq. ft. to over 5,000 sq. ft.
· Timber-Framed Houses - 1,100 to 5,800 sq. ft.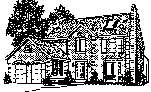 Huge handcrafted and finished timbers are exposed on the interior - cathedral ceilings, lofts, skylights, very spacious. Timbers store heat for effective solar heating and cooling.
· Geodesic Dome Houses - 400 to 5,100 sq. ft.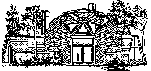 Spherical shaded with high ceilings and very unique floor plans and room shapes. Easy to add on to later. Ideal for passive solar and for the do-it-yourself builder. Extremely energy efficient.
· Modular Houses - 1,200 to 2,900 sq. ft.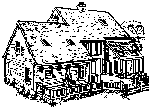 Very high quality construction with a great variation in styles and floor plans. Built in several sections and delivered to your building site. Easy to add on to as family and budget grows.
· Circular Houses - 475 to 4,200 sq. ft.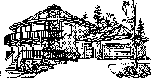 Very unique exterior appearances and floor plans. Many have self-supporting roofs for open interior design. Shape allows for many windows in every room. Ideal for passive solar.
· Log Houses - 1,300 to 4,600 sq. ft.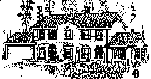 Much variation in style and interior finishes - drywall, logs or paneling. Several floor plans specifically for solar or wood heating. Very easy to build yourself kits.
· Steel-Framed Houses - 1,000 to 5,800 sq. ft.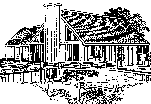 Traditional or contemporary appearances just like a wood-framed house. Very strong and efficient with heavy insulation. Bolts together like a huge erector set for do-it-yourselfers.
· Panelized Houses - 1,000 to 3,500 sq. ft.
Super-insulated and strong wall panels are set on a foundation. No wall framing is needed. Great variation in styles. Super-efficient, quiet and easy to build for the do-it-yourselfer.
· Post and Beam - 1,500 to 5,200 sq. ft.
Many interesting exteriors and floor plan layouts since there are no interior supporting walls — very strong construction method — exposed beams
· Cedar Houses - 1,200 to 4,100 sq. ft.
Many designs and construction methods — can be solid cedar logs, insulated laminated logs, exposed beams, framed walls with cedar siding
---
25% web discount from bookstore retail prices
There is a additional 10% discount when ordering all three books.
To place a book order, click Book Order Form here or send check or money order (payee - James Dulley) to -
James Dulley, WWW-Books, 6906 Royalgreen Dr., Cincinnati, Ohio 45244
The discounted price of Affordable Efficient Houses is $15.95 (includes postage and handling)
Total satisfaction guaranteed or you may return book(s) within 30 days for a refund.